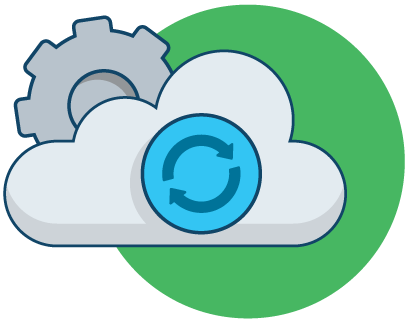 QPro Development
The QPro development team works constantly to improve our software through the release of bug fixes and new features. See what our different products can do for your business!
Version updates
QPro updates are deployed from 7-8pm MT. You may experience 10-15 minutes of downtime when updates are in progress.
Before contacting support, ensure that you're running the latest version of QPro by clearing out your Chrome browser's cached data and refreshing your browser.
QPro1 Changelog Archive
QPro2 Features

Retail Price Formula | Testing Feature | June 2023
Reports | Reports by Location, Grid Report Printing improvements and Report Speed improvements | June 2023
User Experience Improvements on Tablet and Mobile Devices | June 2023
Tag/Rem Printing | July 2023
Product Search | July 2023
Templates | July 2023
Permissions | November 2023
QR Product Scanner | TBD 2024
Pricing Groups | TBD 2024




Outstanding Bug fixes - QPro2

* = High Priority Bugs

Q2-607 | Employee Screen | After clicking the button to add a new employee you should land in the first name field. | ETA 5/18/23
#31859 & Q2-600 | Employee Screen - New Employee - Improve UX with required fields and to have default access logins created with email and password - some employees and subs will never use QPro | ETA 5/18/23
#31623 & Q2-510 | Saving Sale shouldn't have to be reselected to edit | ETA 6/1/23
Reports | This takes 6 seconds to generate a report | ETA 6/1/23
#31631 & Q2-511 | Material Receiving is Too Many Clicks | ETA 6/1/23
#31742, #31961 & Q2-568 | Moving Sales Screen Columns is clunky, especially the last column and Sales Tabs disappear | ETA 6/1/23
#32329 & Printing Format with terms on two plus pages - low priority | 6/1/23
Q2-609 | Sales Order Print Pref | copy and paste text formatting in sales order terms and conditions | 6/1/23
Features
Bug fixes

Several fixes from Customer reporting not listed individually
Job Cost Printing
MeasureSquare Updates
Q2-486 | Sales Tax Warning
*#32369 & Q2-579 | Reports | If multiple users within the company print at the same time it can pull the other person's report
#31937 & Q2-539 Sales Order Print | Labor Line encoding characters
#32447 & Q2-629 | WO Print a Total Labor Cost
Q2-605 | When copying a kit to the kit catalog, whatever the status of the lines, overrides the proposal status
Q2-606 | Job Cost | uncheck the JC boxes the line that has no information saved in it is unable to be deleted or add data
Q2-443 | Rounding | Materials on Orig. Length and any other fields
#32320 & Q2-594 | Cannot Print PO - due to selecting company in bill to and/or ship to and label.
#29191 & Q2-501 | Show error message as soon as the line is moved to the top position.
Bug fixes

#31916 & Q2-570 | Customer Number -1/ Sale Number Is The Entire Location Name
#32549 & Q2-610 | AR List should sum the BALANCE not the TOTALS
Q2-608 | Stock export not working for ALL Stock
Features

Delete Payment Button/Option

Bug fixes

QPro1 to QPro2 customers | Data conversion issues on special characters in multiple fields
#31740 & Q2-599 | Product Catalog Adding Manufacturer with &
#31678 & Q2-518 Sales Confirmation - Adding to Catalog not working - Regression
#32218 & Q2-592 | Work Order Comments on a WO Report
#31245, #32324 & Q2-504 | Receivable Report Fix Filter - Grid pdfs/CSV
Q2-592 | Work Order | Comments/Notes encoding/formatting | Updating to larger font for readability
Q2-502 | Employee, Sales, Materials | Grid alignments | Right align all number and money fields
#31615 & Q2-507, 531, 591 | Printing Options | Link Button Bug and URL Link
#32035 & Q2-572 | JC Error message
#32033 & Q2-571 | Unit of measure default issue
Features
Bug fixes

Q2-139 | Reports | Job Profitability Report
#31937 & Q2-539 | Support 2 - Pre Print Options
#29191 & Q2-501 | Improved message and now allowing to save when a product, labor, or comment is put at the top level.
*#31733 & Q2-532 | Product Catalog import - Refresh rate | ETA 3/30/23
Bug fixes

Q2-459 | Copy the products to create a new kit - unable to save
Q2-496 | Employee Screen | Dropdown - user experience improvements
#31667 & #31739 | Contacts Import may have character limit and Issue with phone numbers importing
Q2-456 | Update line description | Color should clear out and the price of that material should update according to the new product color, the quantity remains
#31645 & Q2-514 | Sales Order Start as Proposal | Sales Order Start as Proposal
Q2-515 | Sales Screen Grid |Show date range selected and date to the right
#31626 & Q2-512 | Sales confirmation | date range only worked the first time
#31634 & Q2-513 | Ready lines - material number not showing unless the field is clicked
Bug fixes

#31857 | QuickBooks Integration - Authentication issue
#31614 & Q2-506 | Kit Catalog - Saving KIT too many times
Q2-438 | Deleting line with material assigned | Sales Conf - make sure material is unassigning/assigning correctly
Q2-516 | Material split | Unable to clear assigned material
Bug fixes

* #31617 & #31621 & Q2-508 | Sales Confirmation | Drops assignment
* #31619 & Q2-509 | PO list | Error message - Stuck in loop when finalizing
#31678 & Q2-518 | Sales Confirmation - Adding to Catalog not working - Regression
#31916 & Q2-503 | Customer Account# showing as -1 in grid
Bug fixes

Job Cost | Major UI Updates and Support for Cali and CA
Q2-497 | Error Message always visible when then there is an issue
#31616 & Q2-470 | Sales Order | Save button - turn back to green after save - keep until there is an edit
Q2-489 | QPay | Fixing bugs/further testing
Q2-490 | Payment | Payment date saving
Q2-517 | Product Catalog | Width not saving
#31613 & Q2-505 | Product Catalog - Hard time renaming MANF, also cannot save w/o something else
#31615 & Q2-507 | Printing Options | URL Link
Q2-523 | Measure Square fixes
Q2-255 | Price List Report | Updated JSON needed
Bug fixes

Several bug fixes in sales, employee, and materials