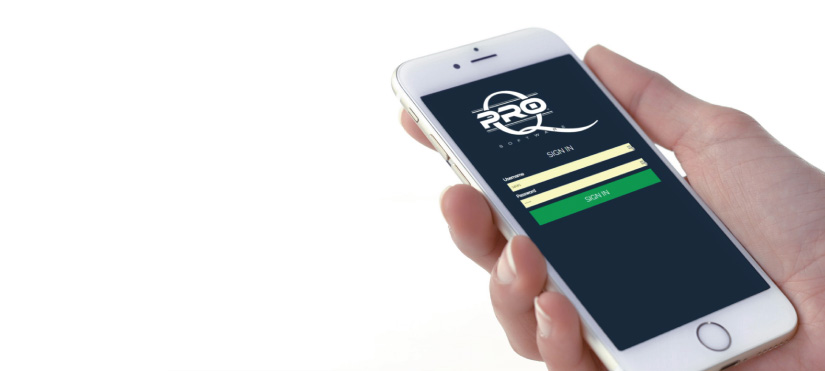 While QPro Integrations are just getting started, the potential benefits are huge. The technology that powers QPro allows for easier integrations with other software, including popular services that you might already be using. Perhaps you already are utilizing tools that save time and money, and just want them to integrate better. Or perhaps you're overwhelmed by all of the options and unsure where to turn.
With QPro we want to bridge that gap for you. Which is why we have started (and will continue to work towards) integrating with tools that are proven to help flooring and home improvement retailers on the go. Our focus today and for the future is for you to be able to take the office with you, and have all of your tools to run your business working for you (rather than the other way around) and communicating together. There are a lot of great products out there as stand alone tools, but the integration between different tools is the key to saving you tons of time and showing you a more complete picture of the health of your business.
Our newest integration released in 2020 was with QuickBooks Online™. Sales payment and deposit information, as well as period ending journal entries, are transferred directly from QPro into QuickBooks Online. Customer payments entered into QPro can be combined and posted to QuickBooks Online as deposits, saving you tons of time.
Trent Ogden, our CFO, talks a bit more about the importance of using QPro to get accurate financial reports and timely journal entries in his article in this newsletter.
Generic Accounting Software
If you use off-the-shelf accounting software (such as QuickBooks Pro™), QPro can still share information, but in a different way. QPro produces precise and timely financial reports that can be used to accurately recognize Sales and Cost of Goods Sold information. It's important to understand that because of unique elements of the flooring industry, generic software programs require a lot of manual workarounds to obtain correct numbers. And sadly, most accountants are unaware of these issues. But this is where QPro can come to your rescue. QPro produces a journal entry report that can be entered into your QuickBooks or other generic accounting software at the end of each period. Through this, you can have greater confidence in the accuracy of your numbers.
New Training Videos
We have posted three training videos to our support site, which cover different aspects of sharing information between QPro and QuickBooks Online, and sharing information between QPro and other generic accounting programs (including QuickBooks Pro and others).
If you're already logged into the support site, you can access the videos via this link, under "Integrations". The way to find them is to log into the QFloors support site, then go to "Training Videos" on the menu and select "QPro". Then select "Setup", and scroll to the very bottom and select "Integrations". The three videos are listed there.
MeasureSquare
We also have an advanced integration with MeasureSquare estimators. Customers want the ease of mind that measurements are correct and honest. Retailers also want accurate measurements that are quick and easy. Nobody wants surprises on installation day. MeasureSquare conveys confidence and professionalism to your customers at a key time during their decision process. Any advantage to close the deal will greatly increase your bottom line. We've had retailers report that conversion rates immediately improved by 30%.
MeasureSquare displays 2D and 3D layouts on the screen while you are in the home so you can give the customer seam placement options, review different flooring products, pattern matching, and more. Streamline your efficiency by generating immediate proposals and then importing the products, quantity, cost, diagrams, and other bid information directly into QPro. To learn more please visit this page and request a demo today.