QPro Integration with QuickBooks Online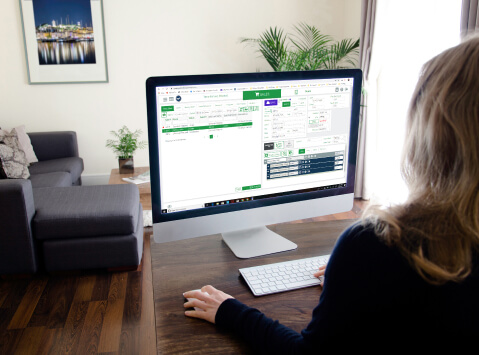 Did you know it is now possible to connect QPro to QuickBooks™? This makes the creation of your deposits and journal entries in QuickBooks incredibly easy. All you need to do is to first establish a connection between QPro and your QuickBooks Online™ and complete a few simple setup items. We recommend that you familiarize yourself with all that affects the accounting reports in QPro before using them for any journal entry.
You will also have the ability to create deposits in your QuickBooks Online bank accounts using QPro Payments. This is completed by creating your deposits using the payments that you have already entered into your QPro software. It's simple -- from the QPro deposit window, select your QuickBooks bank account, the location, and any payments that you would like to include in your QuickBooks deposit. And bam! It's just that easy.
When you are ready to reconcile your bank account in QuickBooks Online, you can view them in your QPro deposit history and easily find them by the deposit memo you create, which by default includes the date. It's important to understand this is only a one way communication. The information is fed from QPro to QuickBooks, not the other way around. Should you for any reason have to edit or change a deposit, you will need to record that change manually in QuickBooks Online.
Also, available to you are reports that allow you to view the journal entries while adding those accounting numbers from QPro to QuickBooks Online. If you prefer, this information can be added also manually to whichever accounting software you may be using.
Before stepping on the gas and diving headfirst, it is recommended that you watch all of the short QPro to QuickBooks videos that have been created for you.
Start simple, after setting yourself up, create a couple of deposits using the QPro integration. When you are more comfortable in your QPro knowledge you can then start learning more about journal entries and how they connect and integrate with your QPro software. Always keep in mind that we are here to help whenever you need.
*QuickBooks and QuickBooks Online are registered trademarks of Intuit, Inc.