5 Resources to Sharpen Your Skills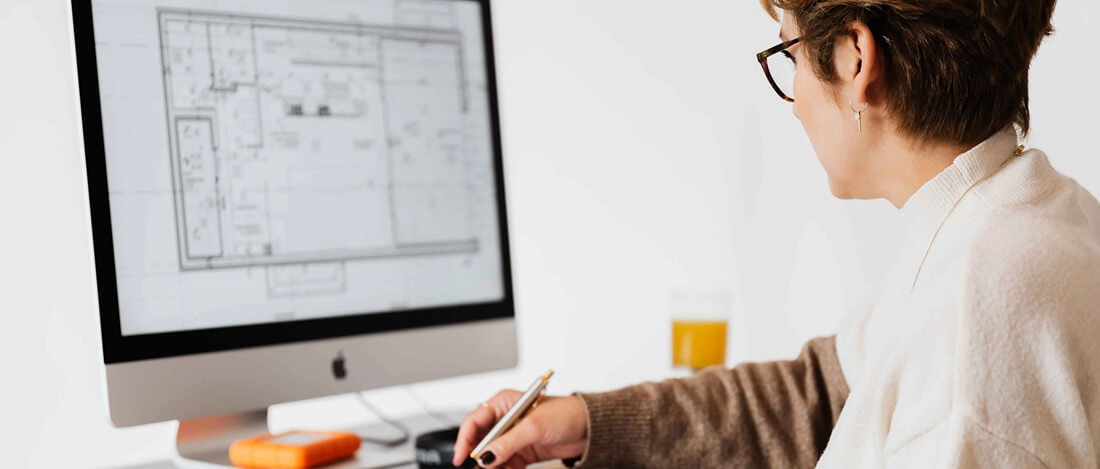 "The capacity to learn is a gift; the ability to learn is a skill; the willingness to learn is a choice." (Brian Herbert)
As the year comes to a close, it's common to reflect on the past year and think of ways we can improve moving forward. We can ask ourselves questions like, "What were some of my successes this year? What were some of my failures? What can I do better to progress as a person/business?"
It's important to remember that we can only improve if we take the time to learn things that we don't already know. When we set just a little time aside every day/week to learn something new, we are setting ourselves up for success. On the other hand, if we don't fit in education in our lives, it can potentially hamper our progress.
But where can we turn to learn new practices and skills? Do we just google a particular subject and hope some useful content pops up? While that could be a place to start… I wanted to make you aware of some other resources that could quickly sharpen your flooring business skills and knowledge.
1. Guest Webinars
Did you know in the last few months we've hosted a number of guest webinars to help our customers become more acquainted with other flooring experts in the industry? The last two guest webinars have been open to both QFloors and QPro customers, so if you haven't checked them out yet, I would highly recommend you do! On September 29th, we had Shannon Vogel from Reach Social talk to us about some essential social media strategies and practices, and on October 13th, we had Brandon Shidlowski of Roomvo explain what room visualizers are and how they can bring value to your business.
Here are the links to the recorded webinars that you can access on your own time:
2. Industry Publications
Staying up to date with the latest flooring industry news is a great way to see what's working for others in the industry. As you probably already know, there are a LOT of flooring publications out there: Floor Trends, Floor Covering News, Floor Covering Weekly, Hardwood Floors, WFCA's Premier Flooring Retailer magazine, FCI, Tile Magazine, Floor Focus, etc. I suggest following some of your favorite publications on social media and subscribing to their email list. You don't have to read every single article that is published - but if you have extra time and you see an article in your inbox or social media feed that piques your interest, you can easily access it. I also use Feedly.com, which is a great way to see multiple articles from different publications on a feed all at once.
Social Media Groups / Forums
If you're using social media, there are a number of flooring dealer groups out there that could be a great resource for you. Groups are a great way to discuss flooring-business related questions, insights, and strategies with other dealers. They're also a great way to network with other people in the industry. You should keep in mind that these groups are often administrated by businesses in the industry, or people with ties to those companies. So the information presented will naturally reflect those biases a bit.
You can check out Women of the Flooring Business, Flooring Dealers and More, and Tile Geeks on Facebook. If you're more of a LinkedIn person, The Flooring Group is another good option.
4. QPro Training Videos
Feel like you could utilize QPro a little better? We have a training video library that includes a variety of helpful QPro training videos. You can access this via the help section in your QPro software. These videos cover everything from setups, sales orders, materials, and CSV imports. We are also in the middle of updating all the QPro training videos so they feature QPro 2 instead of QPro 1…but most QPro 1 training videos should still make sense/be applicable to those using QPro 2. If you watch a training video and still aren't sure about a certain feature, you can always reach out to our support department.
Industry Tradeshows/Training Events
Sure, it can feel tedious to book a flight and travel to a tradeshow. However, industry events and tradeshows can help you gain a lot of valuable information. Most include educational sessions that are presented by some of the most knowledgeable people in the industry. It's also a good way to learn about the latest products and services available to dealers. And did we mention tradeshows/events are a great way to connect to those who may be in the same boat as you as a flooring dealer? We know it's hard to get away from the office, but even just taking a day or two to attend these events can be very illuminating.
What are you going to learn in the next coming months so you can make appropriate goals for next year? Even if you just spend a few minutes a day educating yourself, those minutes will add up fast and you will be that much closer to improving yourself AND your business. Here's to preparing for another successful year!