Integrated Flooring Installation Scheduling Software
QPro Lite's advanced integration with web-based Skedit scheduling software makes labor scheduling quick, convenient, and easy.
Time-saving Integration
When you create a sales order in QPro Lite, the job is automatically added to Skedit. You can then drag and drop it onto the calendar, selecting the appropriate installer, day and time. Skedit is very user-friendly, and allows you to easily make changes to the installation schedule by simply dragging and dropping. You can also quickly switch calendar views (by installer/crew or overall company).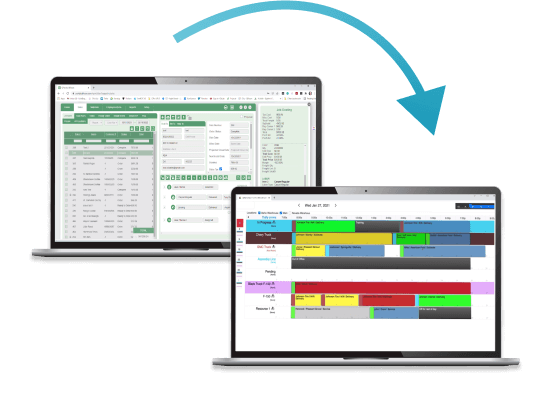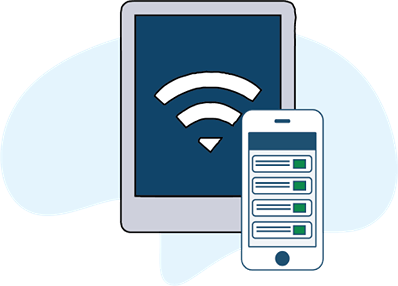 Mobile-friendly
Like QPro, you can access Skedit's flooring labor scheduling software on any device with internet. And flooring installers can access their schedule, job information, and address/map links from their phones, with the Skedit scheduler app! They can also pull up any specific notes about the project. In addition, the installer can attach notes or photos from the job site.
Update jobs in real time.
Stay connected and in the loop. Information is shared in real time between the office and installer. For instance, when an installer hits the "in transit" button, your desktop Skedit information is automatically updated as well. Most importantly, everything you enter into Skedit, whether from the office or the job site, is automatically backed up and recorded.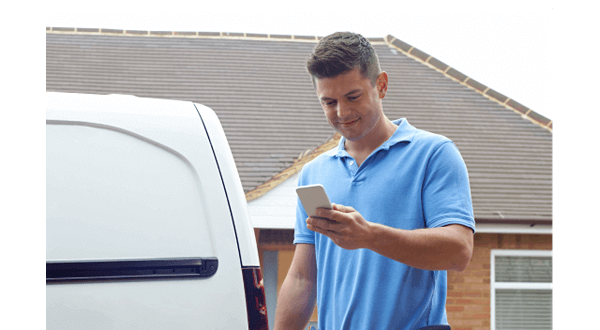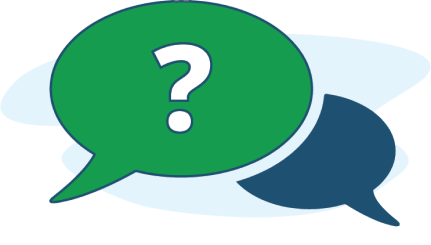 Better communicate with customers.
Options for customer texting and communication are available as well! For more information, visit the Skedit website.
Whether using it at the office, or as an installer on the job site, Skedit's scheduling solutions increase your efficiency and professionalism. Best of all, it's a cinch to use!