Use QPro Alongside:

Did you know you have the option of using your QPro Lite flooring software with QuickBooks Online™ and off-the-shelf accounting software?
Quickbooks Online™
QPro Lite offers advanced integration with QuickBooks Online. Sales payment and deposit information, as well as period ending journal entries, are transferred directly from QPro into QuickBooks Online. Customer payments put into QPro can be combined and posted to QuickBooks Online as deposits, saving you tons of time.
The job costing window includes information like freight costs, commissions, gross profit before and after commissions, and other important numbers.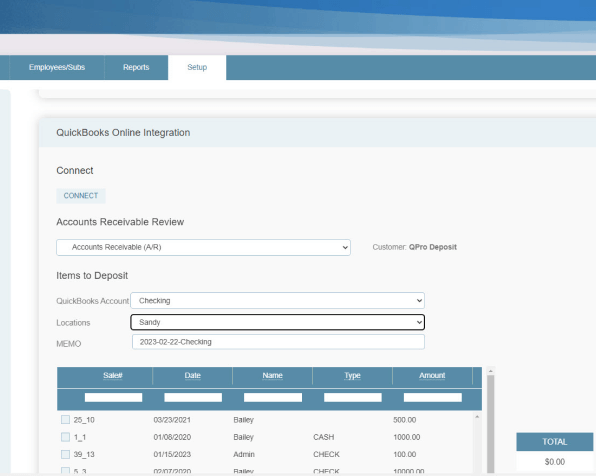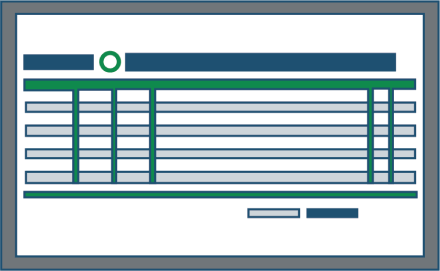 Generic Accounting Software
QPro produces precise and timely financial reports that can be used with off-the-shelf accounting software (such as QuickBooks Pro™, for instance) to accurately recognize Sales and Cost of Goods Sold information. Due to some of the unique aspects of the flooring industry , generic software programs require a lot of manual workarounds to obtain correct numbers. And most accountants are unaware of these issues. QPro produces a journal entry report that can be entered into your off-the-shelf accounting software at the end of each period. Through this, a flooring dealer can be confident in the accuracy of your numbers.
Benefits of Using QPro Lite with Your Accounting Software
By using QPro alongside your accounting software, you'll get time-saving industry-specific features that you can't enjoy otherwise. For instance,
Accurate Sales and Cost of Goods Sold Recognition (not available when using off-the-shelf accounting software for flooring)

Sales Tax and Use Tax corrections (Generic accounting programs like QuickBooks do not handle Use Tax.)

Automatic fixes to the timing and posting of journal entries. (Standard accounting software systems don't adjust for the unique requirements of our industry, requiring manual fixes.)

California CARE tracking (Off-the-shelf accounting programs don't reflect CARE.)

Labor tracking modules

Sales Commission calculations

Better, more accurate inventory control

Imported price lists from suppliers, through fcB2B connections

Units and measurements specific to floor coverings (for instance, square feet, square yards, and linear feet)

Instant, user-friendly job costing that can be completed right on the showroom floor (Thus allowing you to make any adjustments before finalizing the sale.)

Kit catalogs allow you to build "kits" with products, labor, and accessories all linked together.
To learn more about how QPro Lite works with QuickBooks, schedule a guided demo.
Quickbooks™ is a registered trademark of Intuit Inc.