Pricing & Plans for QPro Flooring POS+ Business Management Software
Surprisingly Affordable. Easily Scalable. Incredibly Useful.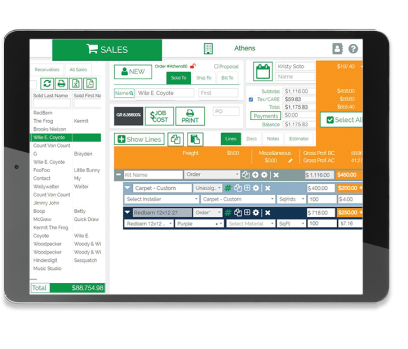 Business management software doesn't have to cost an arm and a leg. With QPro POS+, you can be confident that your flooring company is getting a powerful front-end software system at a very affordable price.
Not to mention, QPro is browser-based, meaning you don't have to worry about the expensive IT costs that come from setting up and maintaining servers and networks. So having QPro will actually save you A TON of money in the long run.
How Much Does QPro POS+ Cost?
Monthly
$50
Per User / Per Month
One Time Setup and Training Fee
Yearly
$40
Per User / Per Month
One Time Setup and Training Fee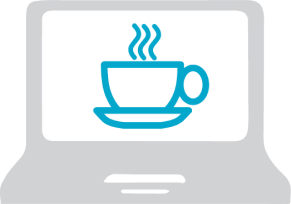 FACT: QPro POS+ ends up costing you roughly $1.60 a day! That means that for less money than you spend on a cup of coffee, you can streamline, organize, and optimize your business!
Save Money Now, Earn Greater Profits Tomorrow
With QPro flooring business management software, you'll be able to:
Streamline customer invoices and proposals
Manage an accurate and integrated inventory
Import price lists from suppliers, via fcB2B
Instantly job cost in real-time
View commissions, sales tax, and labor calculations
Use it alongside QuickBooks™ and off-the-shelf accounting software (if desired)
Do all of this AND MUCH MORE remotely, away from your office
There's no question that the benefits outnumber the costs. See for yourself what our flooring software can do for your company.
Request a free demo today!
REQUEST DEMO